Digital maps compatible with TrackRanger.
Advantech Design can supply a range of digital map products available for purchase from our secure online shop including UBD, NATMAP, Adventurer, WestPrint, Meridian maps, all compatible with the TrackRanger system.
Australian Regional Cities & Towns DVD v4 (Non Routing Product)
UBD Australian City Streets DVD Version 6 (Non Routing Product)
Geoscience Australia NATMAP
Adventurer Maps
Meridian Maps
Westprint
---
Australian Regional Cities & Towns DVD v4 (Non Routing Product)
Digital Street Mapping of 630-plus regional towns – $54.95
Compatible with the new TrackRanger Pro 7 or 8, discovering Australia has never been so easy!
Over 630 regional city and town maps covering all states and territories (works out to less than 9 cents per map!)
Includes Comprehensive Australian road atlas maps
Essential touring information for most towns
Contains a sophisticated search function to quickly find streets, towns, etc
Cut, paste and print maps to add into reports, assignments and even invitations!
Search for Streets, Fuel availability, Caravan Parks, Boat Ramps, Motels, etc etc
TrackRanger option will automatically switch to street directory mapping whenever available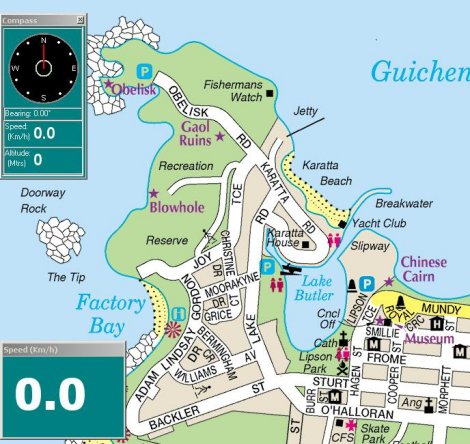 ---
UBD Australian City Streets DVD Version 6 (Non Routing Product)
Digital Street Mapping – now on DVD – $74.95
TrackRanger has full support for UBD Street Directory mapping.
Easily search for and load maps of Suburbs, Streets, or more than 30 other facilities including Caravan Parks, Hospitals, Shopping Complexes, Police Stations, Lookouts, and Wineries.
The following cites / regions are covered by the UBD maps:
Adelaide
Brisbane, Gold Coast, Sunshine Coast
Canberra
Darwin
Hobart
Melbourne
Perth
Sydney and surrounding areas
Central Coast NSW
Newcastle
Wollongong
TrackRanger will track your position in real time. You can easily plan a trip, and receive alerts along the way.
If you also have Natmaps Raster maps installed, TrackRanger will continually look for and load the best available map as you travel, switching to street directory whenever available.
Search for Streets, Facilities (shopping centres, hospitals, recreation grounds), Suburbs etc.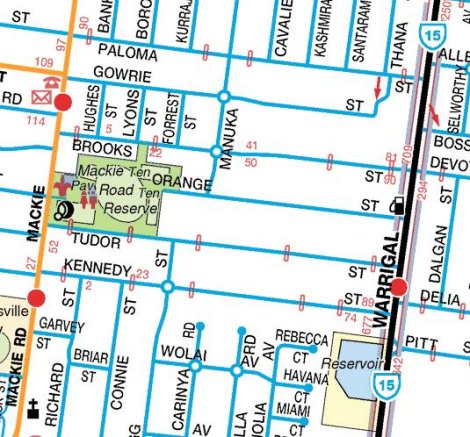 ---
Geoscience Australia NATMAP
NATMAP Digital Maps 2008
NATMAP Raster maps are exact digital copies of the Australian Government's NATMAP topographic maps. NATMAP Raster and NATMAP Digital Maps cover the whole of Australia at 1:250 000 scale.
Real-time navigation with TrackRanger and a GPS
Route and adventure planning
As backdrops in geographic information systems (GIS), where other information is overlaid and analysed
Map-based presentations
A convenient and compact method of storing maps
Please note: Natmap versions earlier than 2008 are no longer supported – there are a number of technical issues with these map products that are resolved in the current version.
---
Adventurer Maps
23 Adventurer Maps on CD – $75
23 maps covering: Walhalla, Shamrock, Fultons Creek, Beardmores, Donnelly's Creek, Toombon, Aberfeldy, Fiddlers Green, Woods Point, Mt Useful, Matlock, A1 Mine, Gaffneys Creek, Jericho, Big River, Kevington, Enochs Point, Mt Terrible, Stockmans Reward, Brooklyn Town, Lake Eildon, and historic Grant districts.
---
Westprint
Australia's Outback Tracks – Edition 2 – $139
These high definition maps are Coast-To_Coast and cover Australia's Desert regions, and TrackRanger can automatically zoom and track your exact position as you travel.
The map set includes: Oodnadatta, Tanami Desert, Canning Stock Route, Tennant Creek, Alice Springs, Kalgoorlie, Nullarbor, Poeppel Corner, Cameron Corner, Haddon Corner, Coober Pedy, Simpson Desert, Flinders Rangers and Leigh Creek. The set comprises a total of 33 specialised maps.