---
TrackRanger – The ultimate navigation companion
Self-installs, comes with plenty of printed reference material, but only requires the use of about 1 or 2 simple key presses to request it to automatically search for and load maps and continue to navigate unassisted as you travel.
---
Quick to setup
TrackRanger has been designed to take the hard work out of navigation! With TrackRanger's sample maps, sample GPS data and printed quick-start guide, you will be familiar with its easy to use features in no time.
---
Easy to use
Incorporates many powerful and comprehensive features, packaged in an easy to operate, user-friendly format.
---
UBD City And Regional Street Mapping
TrackRanger-Pro has full support for UBD Street Directory mapping (all major capital city regions) and UBD Regional Cities and Towns 2009 edition (more thah 625 towns around Australia)
Easily search for and load maps of Suburbs, Streets, or more than 30 other facilities including Caravan Parks, Hospitals, Shopping Complexes, Police Stations, Lookouts, Boat Ramps, Wineries and more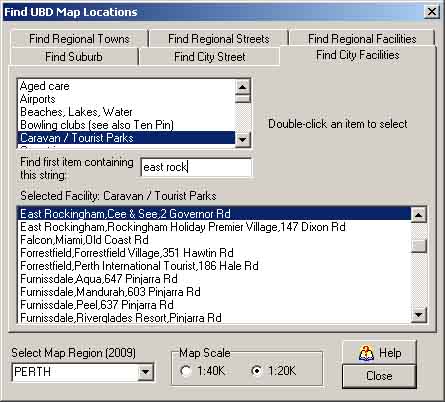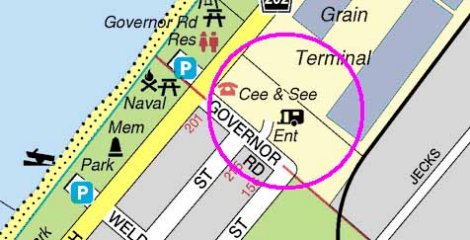 ---
Trip planning made easy
Quickly add waypoints to maps with the click of a button, and TrackRanger can alert you as you approach locations with both Voice and OnScreen instructions to turn right, left, go straight, or even that you're nearing your destination etc. You can even enter your own messages as text, and TrackRanger makes the voiced announcement!

---
Receive ETA's and Distances to locations as you travel
TrackRanger can keep you informed of your trip progress with easy-to-read displays designed to provide continuous update of distances and ETA's to locations along the way.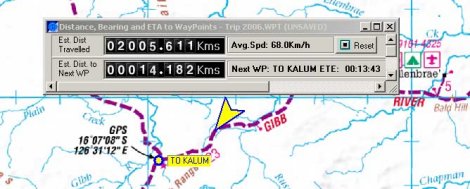 ---
See your exact position on the map and other important information as you drive
The TrackRanger displays include not only your exact position on the map, but also compass, bearing, speed, altitude, GPS position information etc. You decide how much or how little you want to see, and TrackRanger remembers your preferences.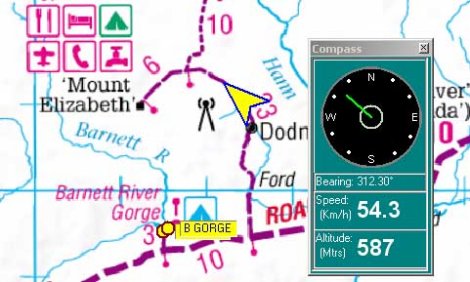 ---
Keep informed of your travels
Never worry about missing a turnoff again. TrackRanger shows you all of the surrounding map details. You can easily see how close you are to all locations. Missing a turnoff becomes a thing of the past.
---
Measure Distances & Areas
Measure distances and areas with a number of easy tools by simply moving the mouse on the map surface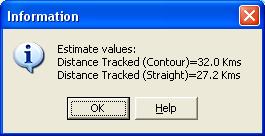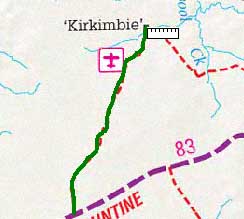 ---
Record your journey
Record you journey directly on screen as you drive, and review your trip(s) at any time.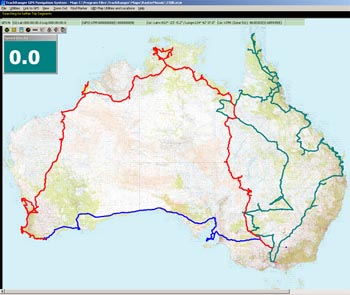 ---
Print maps with all of your travel details
Whether before or after your travels, TrackRanger allows you to zoom, pan and print maps at any time with all of your travel plans included. Print maps with travel details so that those who stay behind can be kept informed of your trip plan.
---
Autopilot operation
TrackRanger will automatically track your position as your drive with its easy-to-use Autopilot operation. A simple key press is all it takes to let TrackRanger take over the navigating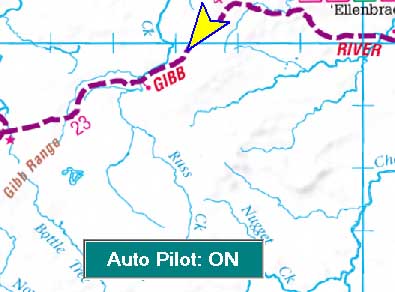 ---
Share data with other users
Create a trip-plan or a set of waypoints with the click of a mouse, and email the trip file to your TrackRanger colleagues. Your same trip-plan and other information can be instantly displayed on their copy of TrackRanger.
---
Upload and download Waypoints
Upload and download Waypoints from your GPS. Record Waypoints on a hand-held GPS, and quickly download them and show their locations on the map at any time.
---
Place photos of special locations directly on the map
Take a photo with your digital camera, press a key to add a location to the map, and instantly attach the photo to the location. Click on the location at any time, and your photo displays directly on the map surface. You can even add a video clip!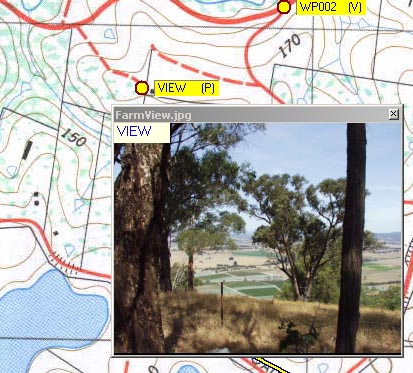 ---
Flexible map options
TrackRanger supports a host of already available maps on CD or DVD. These include:
Natmap Digital Maps (Survey Detailed Mapping of all of Australia)
UBD Australian Regional Cities & Towns
UBD Australian City Streets
HEMA Australian 4WD Collection (30+ detailed maps of popular locations)
Australia's Outback Tracks (detailed maps of inland desert regions with extensive traveller information)
Cape York
Kimberleys
Simpson Desert
Wombat State Forest
Otways
Fraser Island
Victorian High Country
---
Travel Statistics
View travel statistics in multiple formats, including graphs of Speed, Altitude and Location over Time.